Car Repair and Maintenance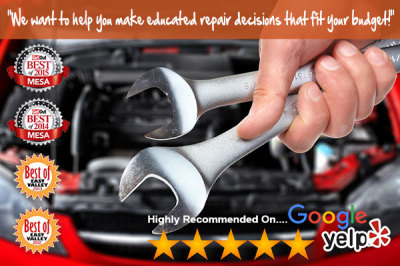 Regular manufacturer-suggested vehicle maintenance is crucial to keeping your car in safe operating condition and to avoid costly major repairs! 

Oil is essential to your engine. And for most people, changing it every four months or 3,000-4,500 miles is the first thing you should do to keep your car in good shape. But sometimes, your oil needs some extra attention.

If you tow a trailer, drive in the mountains, drive in dusty conditions, or frequently drive in stop-and-go traffic, you should change your oil more often. Short trips without letting your engine warm up can contaminate your oil and require more  oil changes  than average too.
In addition, your vehicle's manufacturer has created detailed maintenance schedules outlining specific operations to be performed on various components and systems.

These services are done at different times and mileage intervals to ensure proper operation and to prevent premature wear. The manufacturer also indicates specific services that must be done in order to maintain the factory warranty and extended warranty.

​All vehicles do not follow the same schedule for maintenance. We will be happy to provide a list of factory scheduled maintenance  and help prioritize your vehicles needs.